For many families, the ability to remain in their homes requires awareness of a new level of health and wellness interventions. At Rick Bayless' A Healthier Home, we know from experience and training that the right interventions can prove particularly effective in the improvement of health and wellness.
Our systemic approach to the systems of the home or commercial structure, like a systemic approach to a physical examination by a doctor, ensures every environmental factor is considered individually and holistically, as part of a living ecosystem.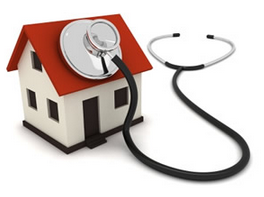 Emotional issues surrounding the home or work place suitability due to environmental factors may be best dispelled by looking at the facts, not our fears. Our trained environmental examination specialists looks at exactly what is needed to increase the home's wellness as a source of support for the individual.
We help you decide how and when to take action in order to enhance recovery and alleviate symptoms in the order of importance to you.
Addressing the affordability issue head on, we help you choose where to invest resources and how to cut costs. Then, we help you determine a workable budget for how and when the work will take place.
Together, we find workable solutions to improve your environmental wellness and ensure optimum health for your family members or employees.